Woman Hat, wearable art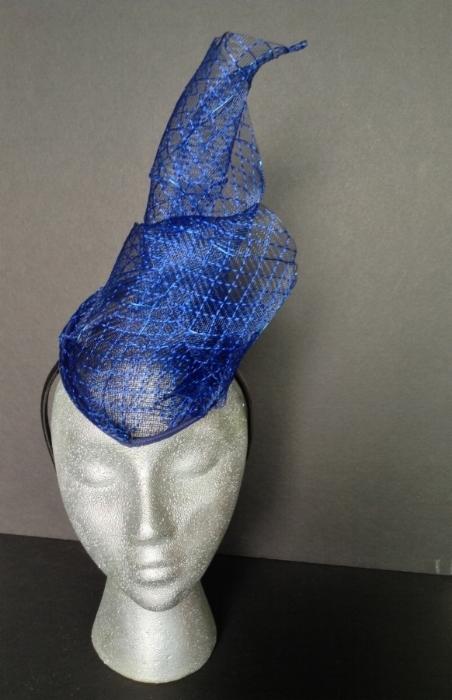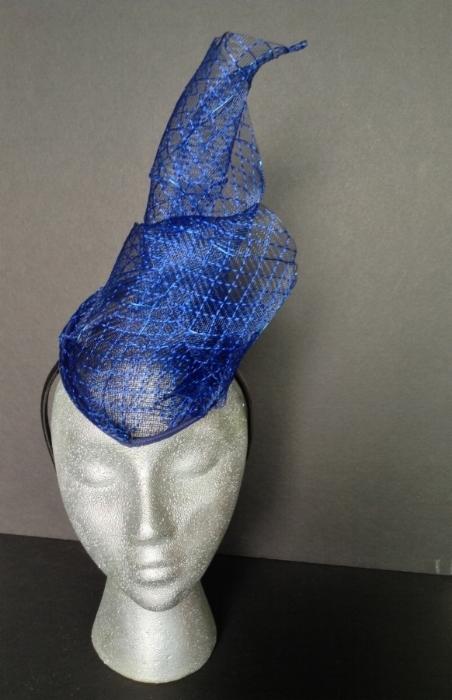 Woman Hat, wearable art
Hand made Fascinator
1. Diamond pattern cobalt blue horsehair entirely wired line by line, creates a flame. Surely I can make it in any color you might want even though it is time consuming I love, love it.
2. Mounted on a soft and comfortable black headband
3. Finished comb in black is hand sewed in the back and hold the hat strong and secure.
A bet standoffish, it can be made merry to after a glass of wine and the right attire!