New Havener Hat, green felt hat, fedora, headwear, winter hat, 100% felt wool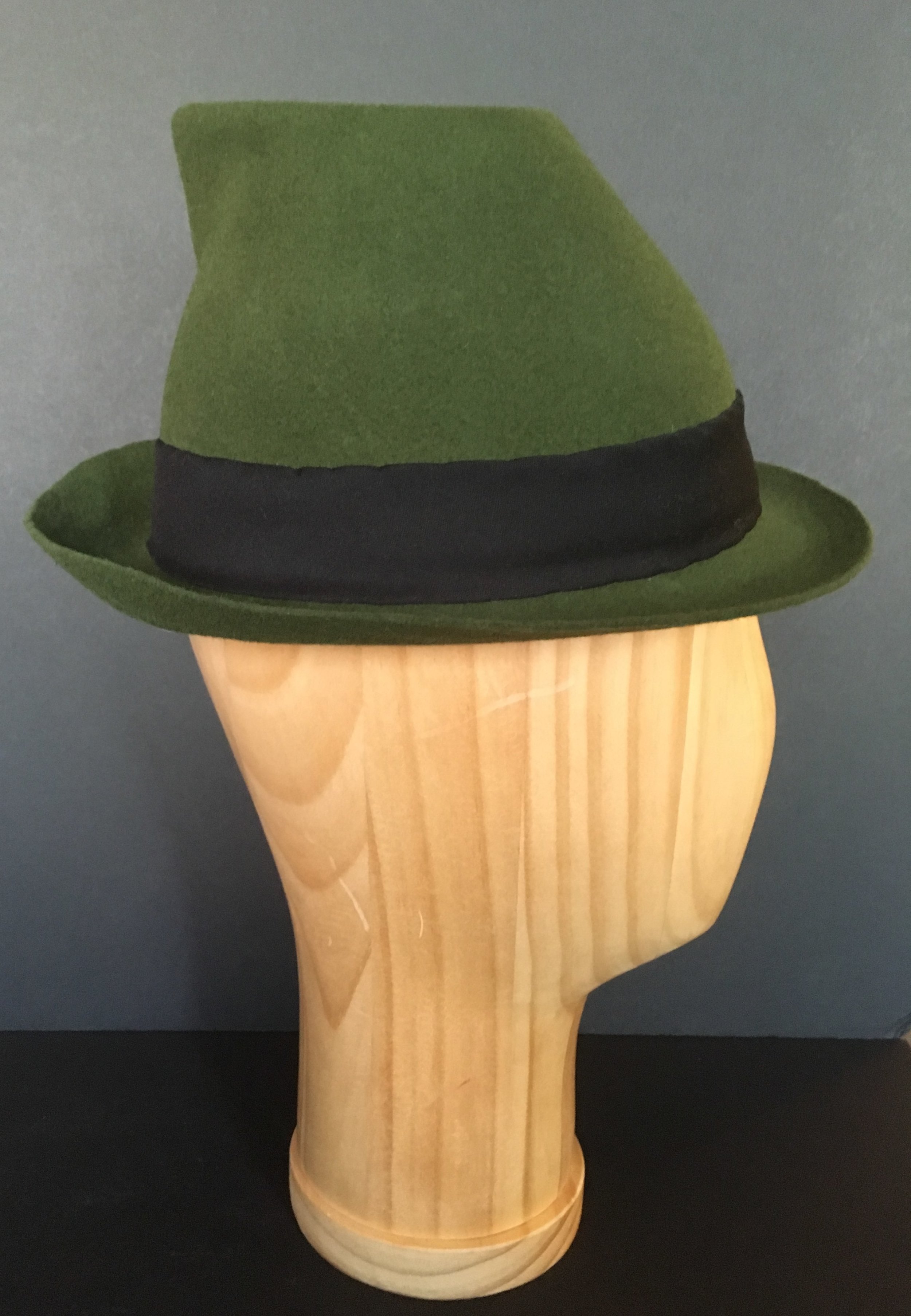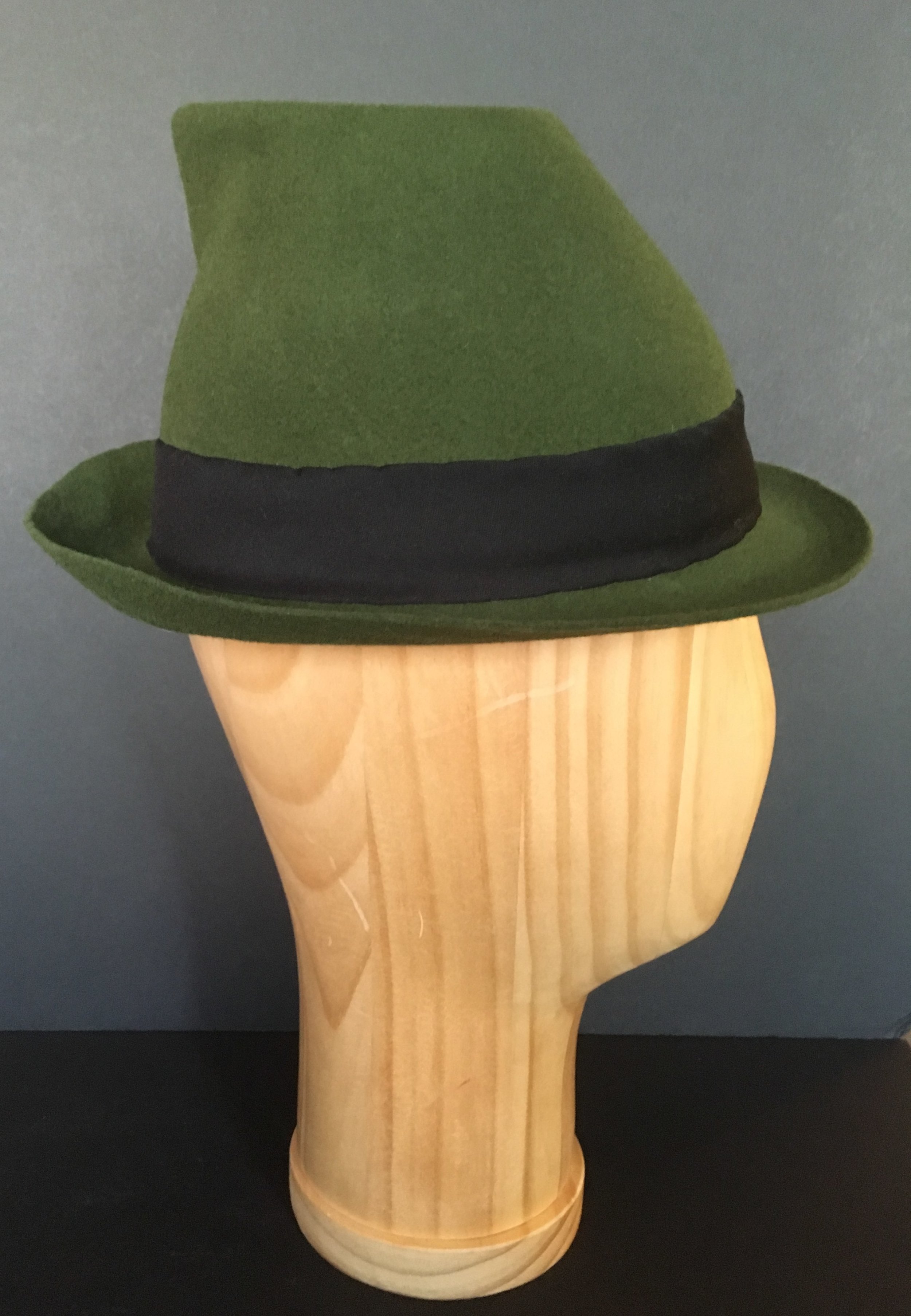 New Havener Hat, green felt hat, fedora, headwear, winter hat, 100% felt wool
Named after the city where I live New Haven, the New Havener is
hand molded on a 19 century French hat block,
entirely hand finished the traditional millinery way,

with millinery wire inside

black contoured petersham grosgrain (sweat band) covering the wire

large bais cut black jersey band. Our basic band is black and 3 inches wide and can be customized.

ironed feathers plummet, color arrangement can also be customized according to supply.

its design is copyrighted and comes in many colors. This one is a beautiful olive green, the price is reduced because it has some markings. There are mostly visible up-close, but one small marking is on the crown upfront, others are the markings of stitches removed from the brim. The millinery work remains the same and the color is such a winner and a hard to find color that the discount is minimal

Size 22 1/4" to 22 1/2", 6 1/2 to 7 head size, or 56 cm to 57 cm. It fits a smaller head male or female. The hat can also be stretched to add an extra size.