New Havener hat, felt hat, fashion accessory, unisex hat, 100% wool, fedora hat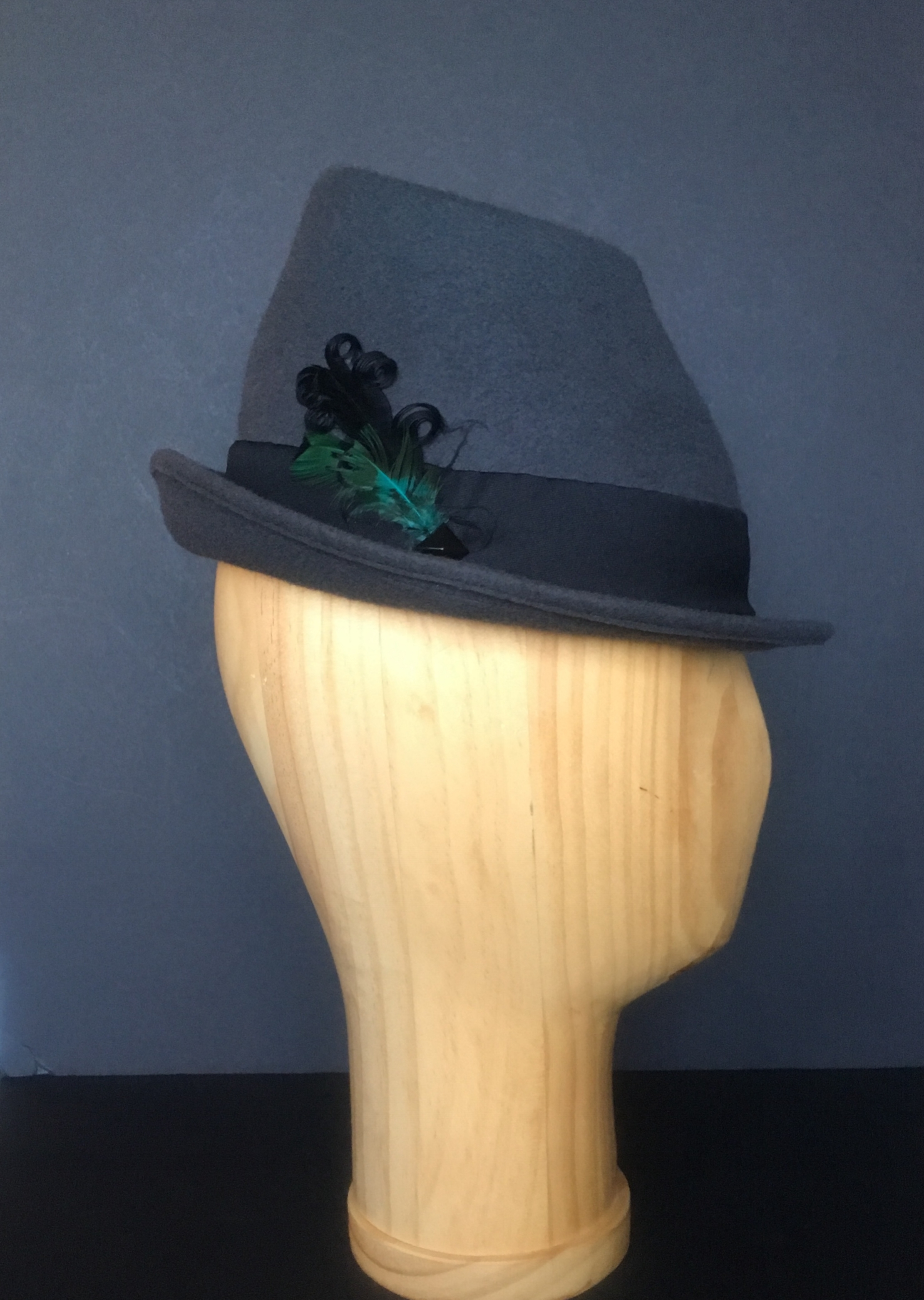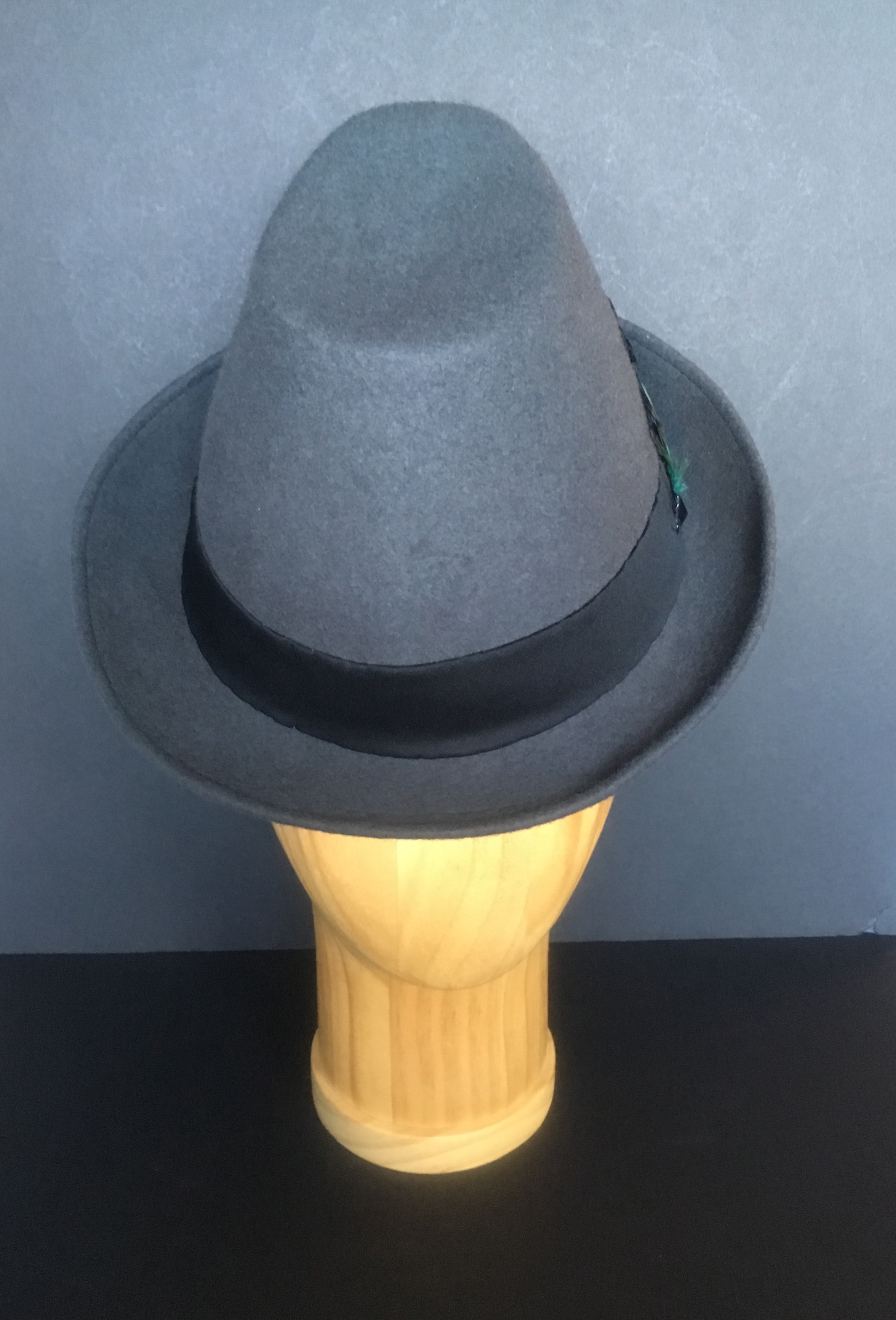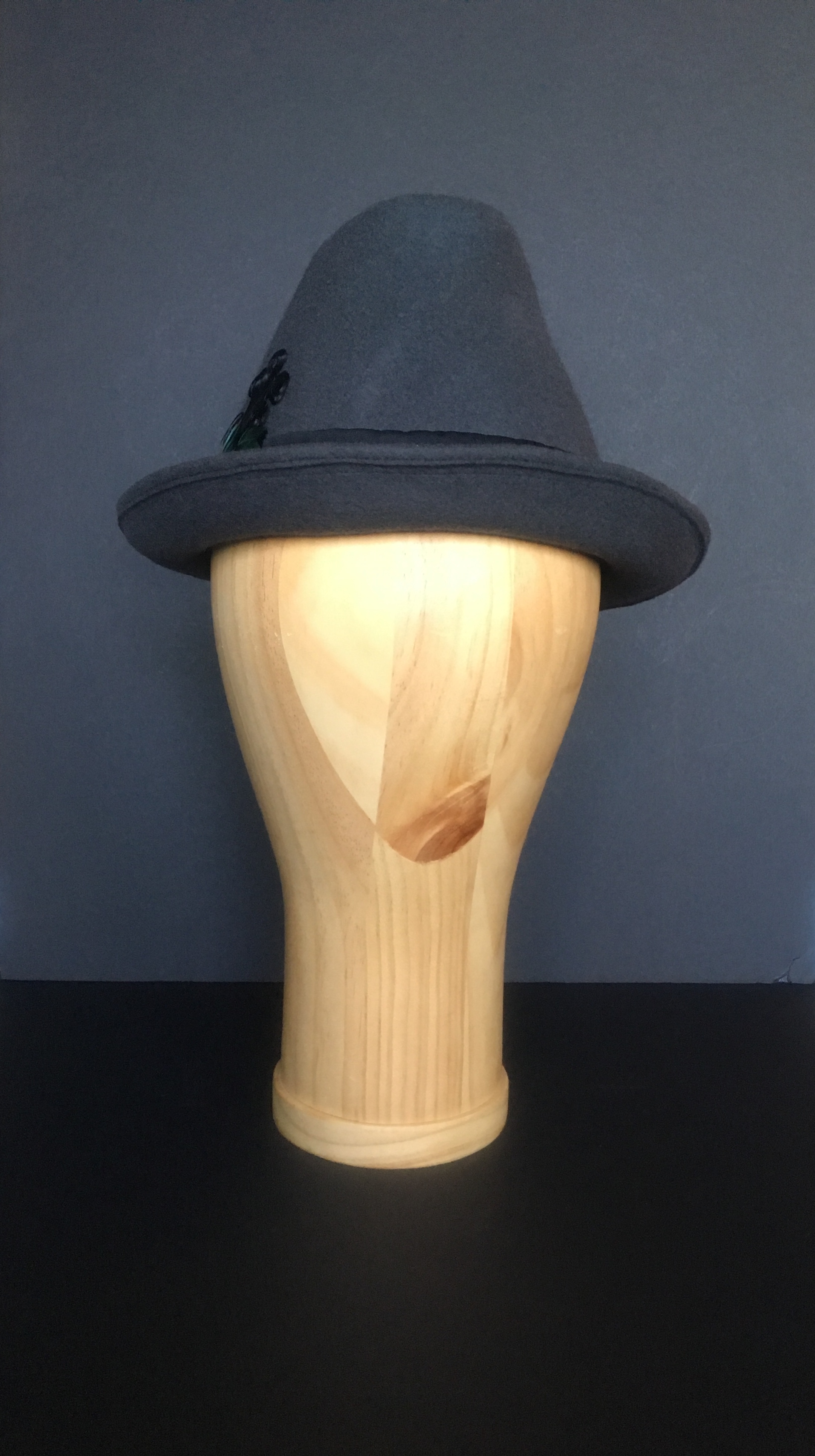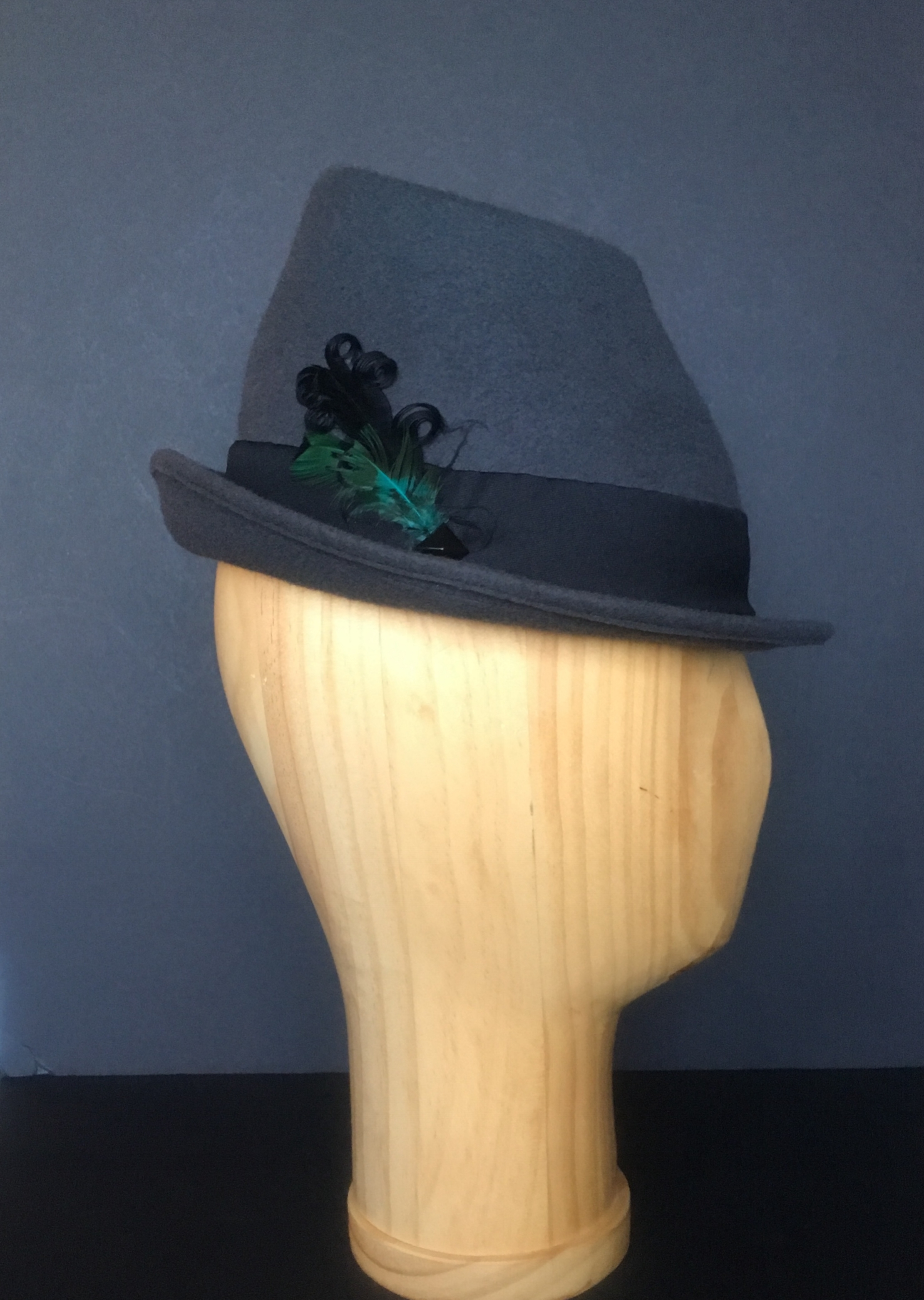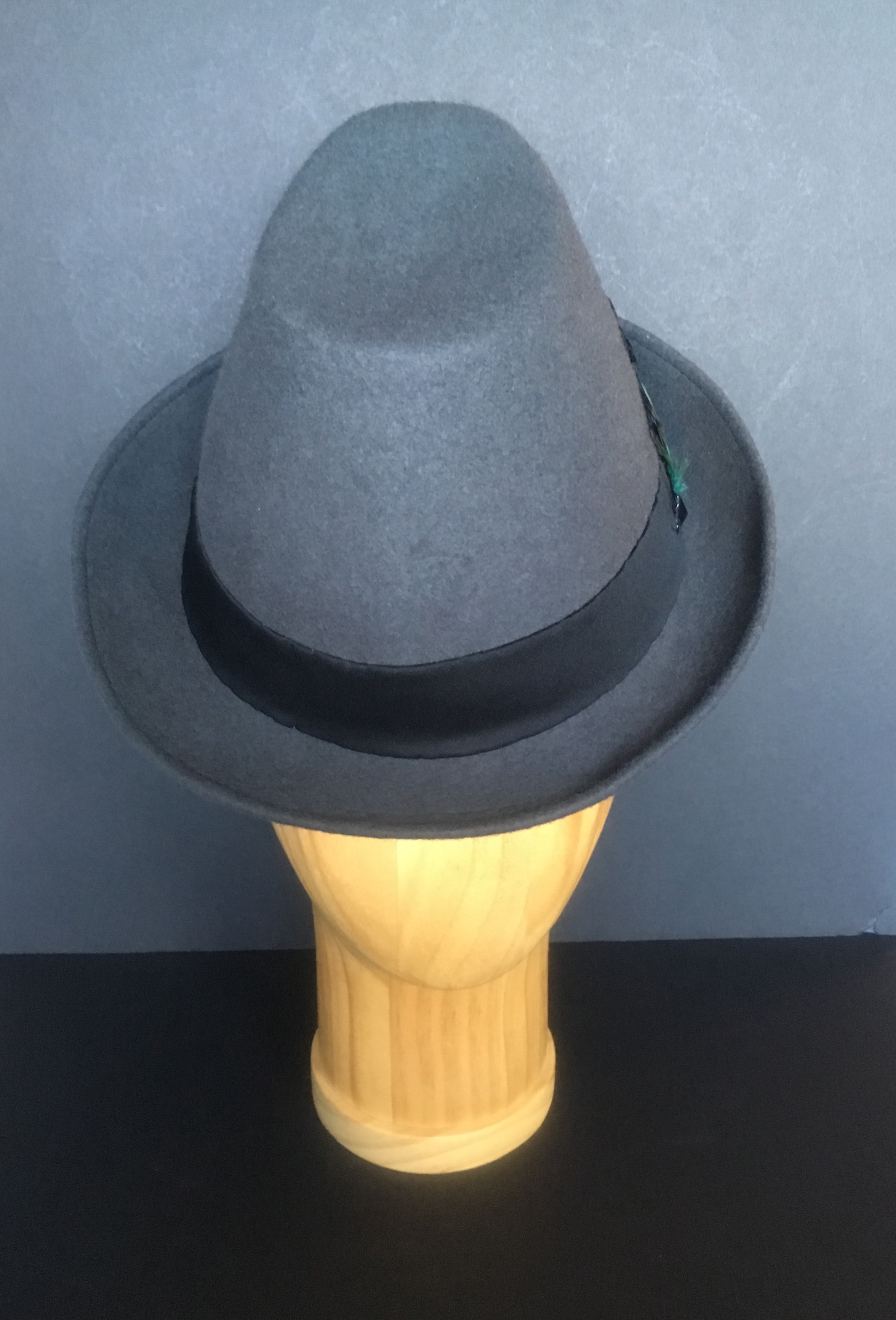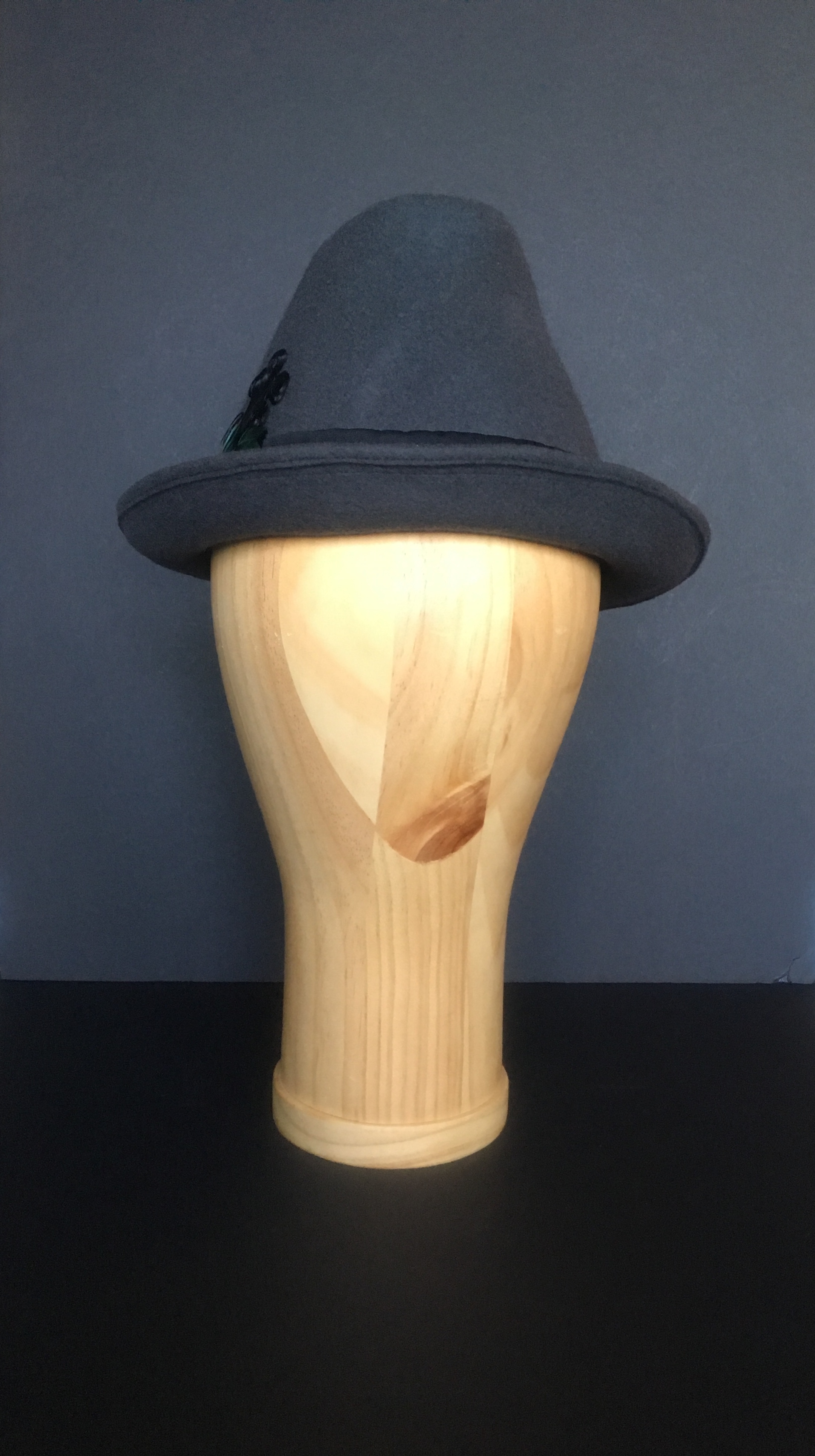 New Havener hat, felt hat, fashion accessory, unisex hat, 100% wool, fedora hat
Named after the city where I live New Haven, the New Havener is
hand molded on a 19 century French hat block,
entirely hand finished the traditional millinery way,

with millinery wire inside

black contoured petersham grosgrain (sweat band) covering the wire

fully lined in black

large bais cut black jersey band. Our basic band is black and 3 inches wide

ironed feathers plummet, color arrangement can also be customized according to supply

its design is copyrighted and comes in many colors, this one is a classic charcoal grey. This is an up-cycled model which has been remolded after being carefully cleaned.

For the complete story on the New Havener click on www.newhavener.com

Size 22 1/4" to 22 1/2", 6 1/2 to 7 head size, or 56 cm to 57 cm. In other word a small, the hat can also be stretched to add an extra size.