Hand-made Home Decor Pillow Jazz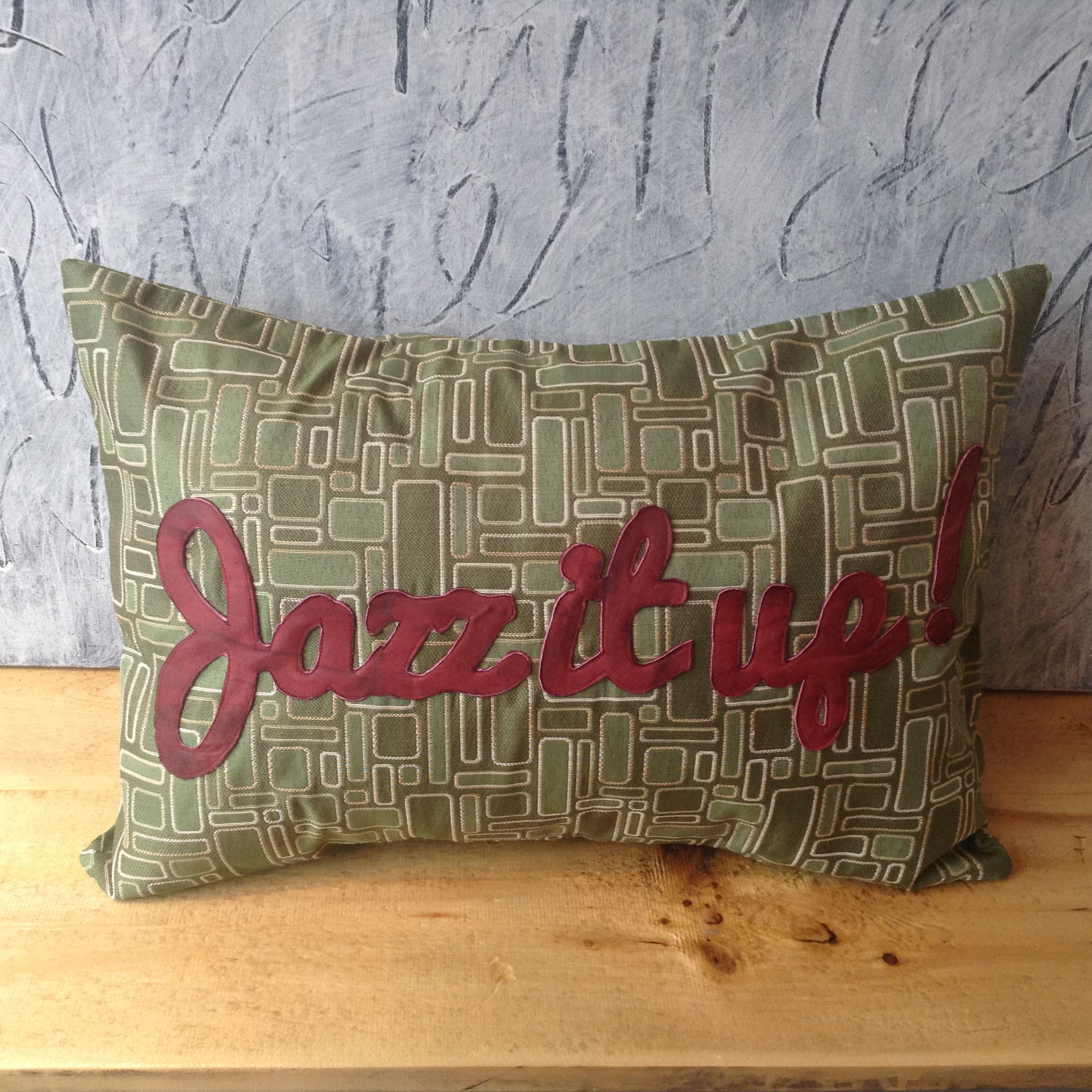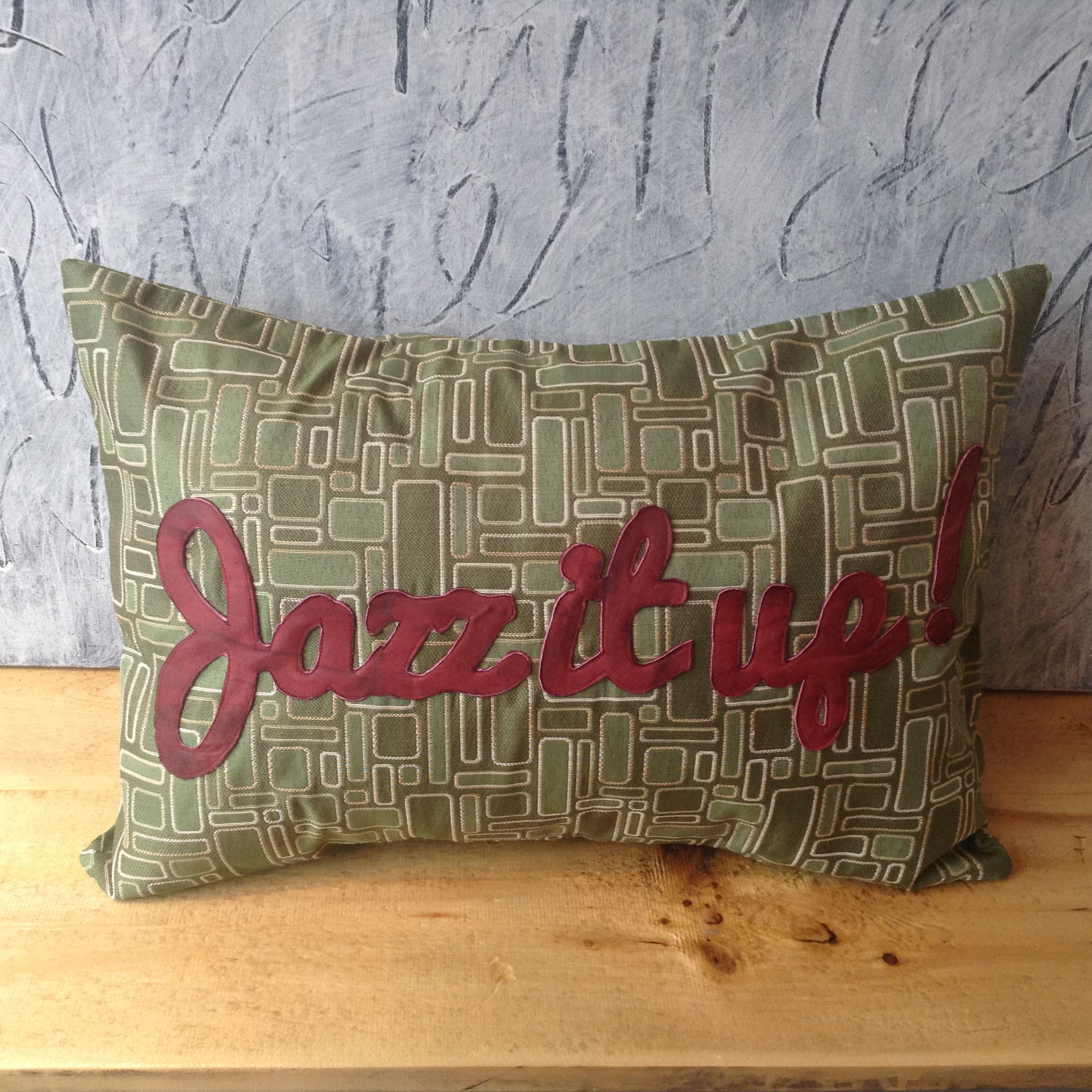 Hand-made Home Decor Pillow Jazz
This monogrammed custom made pillow has hand cut recycled leather letters and up-cycled upholstery, with the inside liner from recycled pillow cases or curtains. Envelop style in the back. Each pillow can be customized with your name or slogan on it.
The reason why we do not use zippers is because all materials, excluding the filler (polyfil), come from recycled and up-cycled content, and it is not viable (too expensive and time consuming) for our artisans to salvage old zippers and we can pass he saving to you.. The Co-op give back 75% to the person who made it. Thank you1
85% Green product.
We have been able to pay generously our Co-op artisans (80% on wholesale and 75% on individual purchase). All products are made in locally in CT and carry the Made In New Haven logo.